Shopping Cart
Your Cart is Empty
There was an error with PayPal
Click here to try again
Thank you for your business!
You should be receiving an order confirmation from Paypal shortly.
Exit Shopping Cart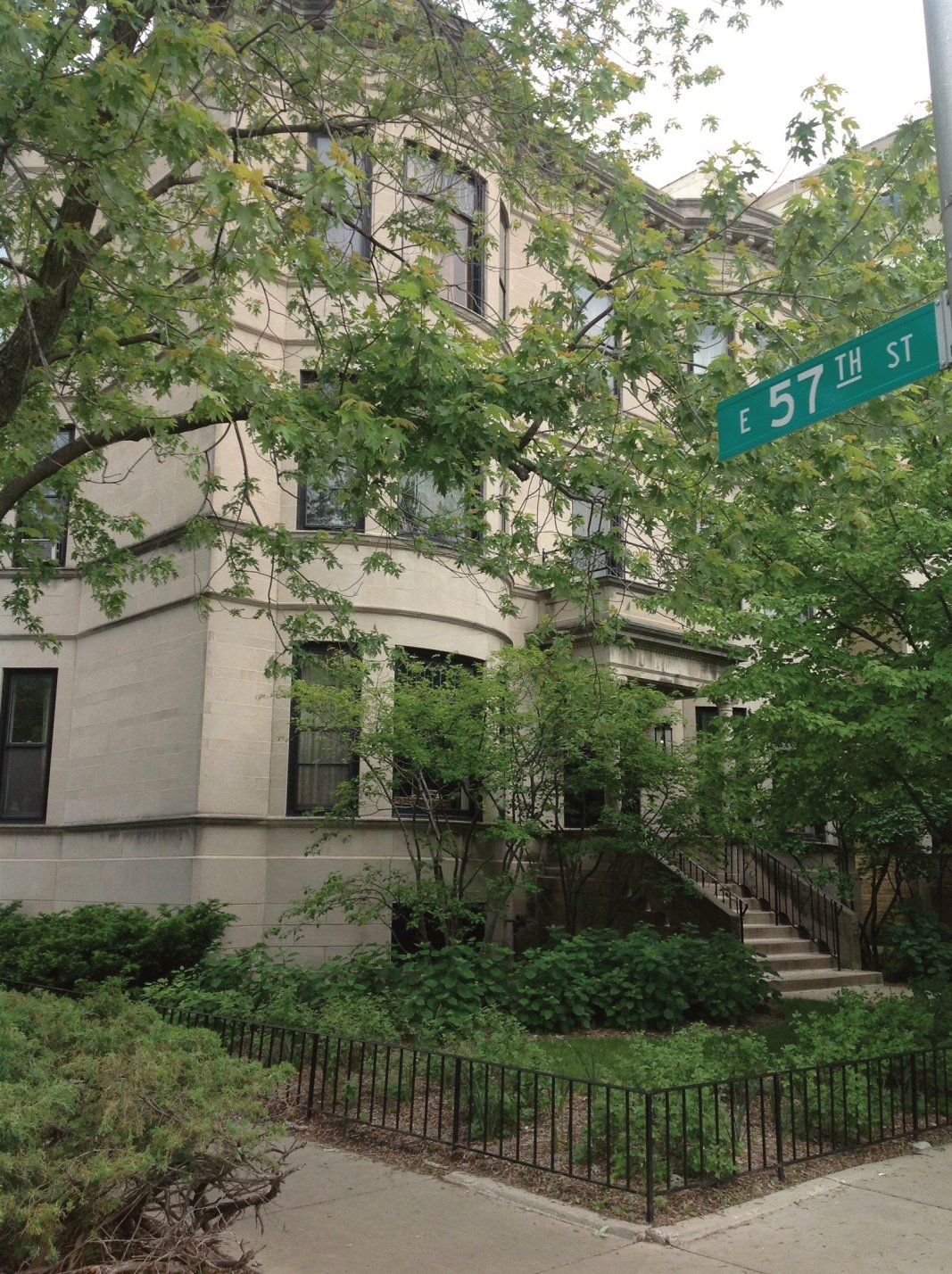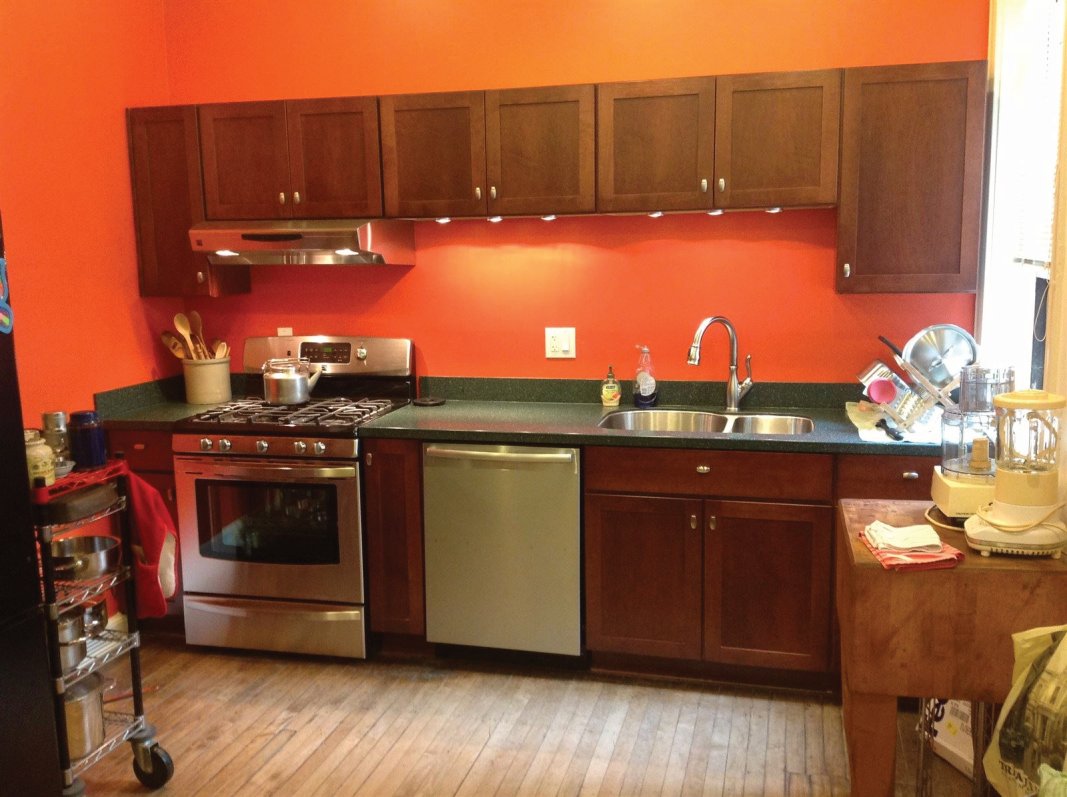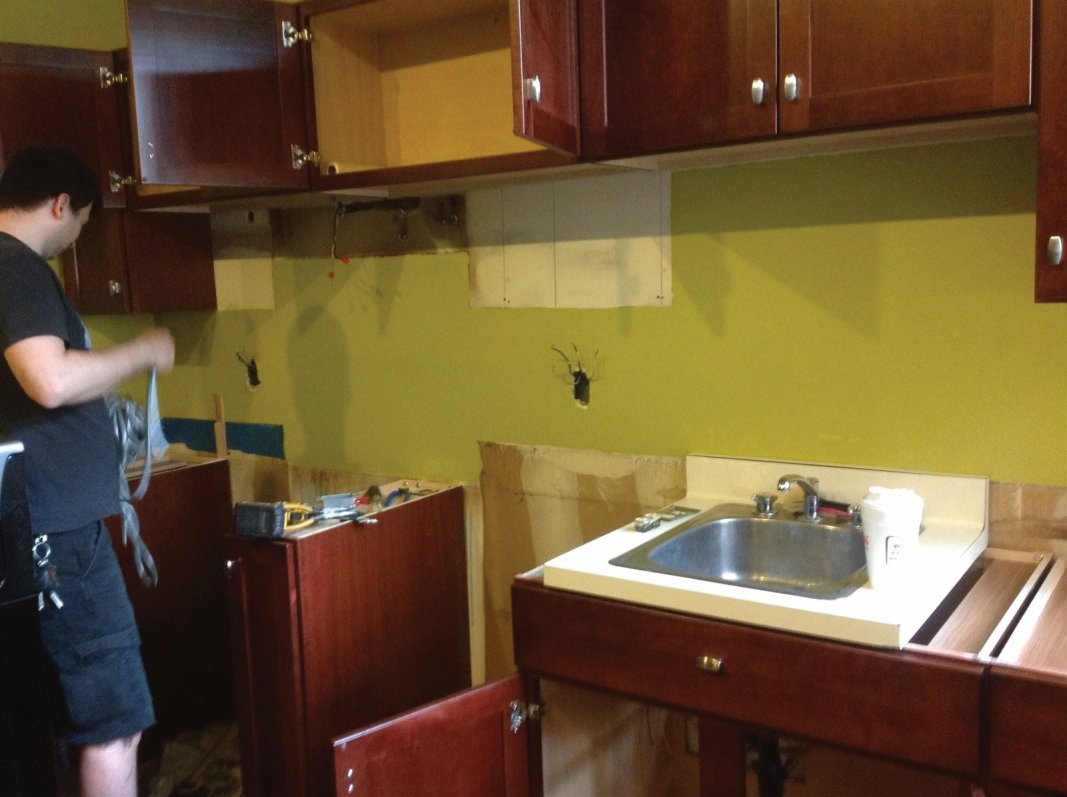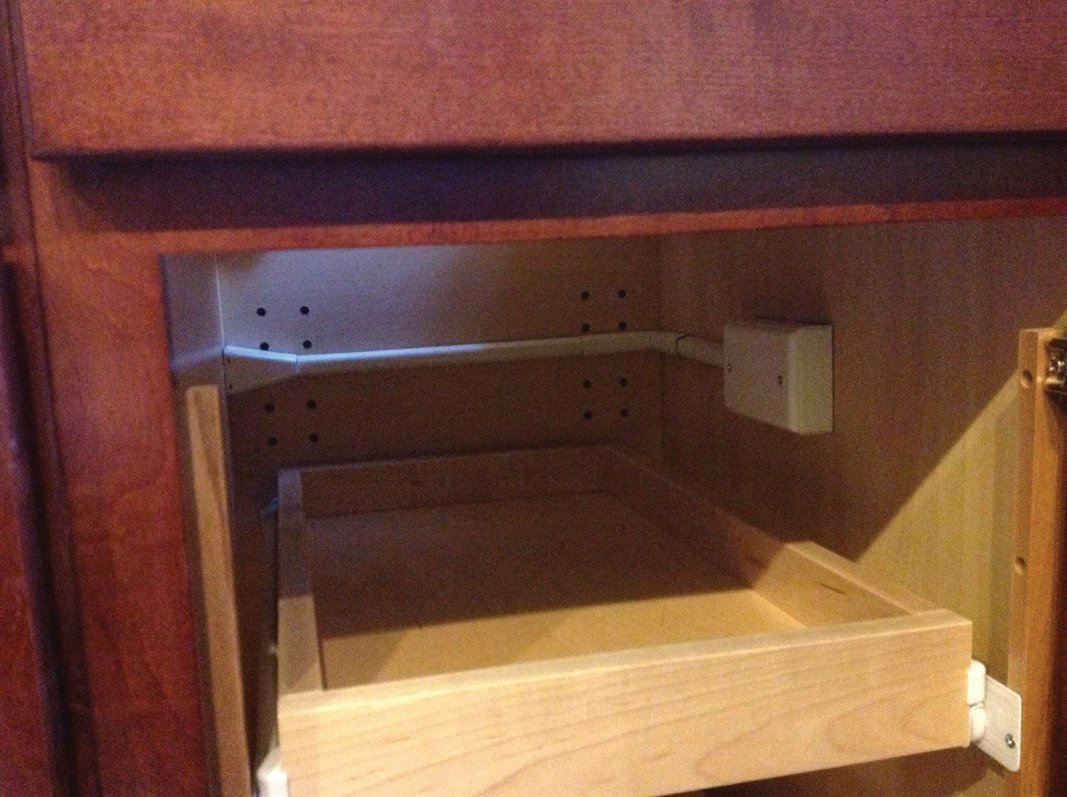 We had the pleasure of doing the the power and lighting for an old friend of mine a couple weeks ago. His name is Cameron, and he's an "old friend" because 1.) I've known him since 1989 and 2.) He was a boy in London when the Germans were bombing  nightly, trying to crush the spirit of the British people in WW2. He tells some amazing stories. I truly feel privileged to count him as not only a client, but a friend. Cameron has "Seen it all," as they say.  
It was a pleasure, too, to work in this beautiful greystone at 57th and Kenwood. We have worked there in the past. We did track lighting in a semi-famous academic theologian's study about 10 years ago.We also did  some extensive re-wiring for a wise and savvy UC parent who purchased two units and had a skilled carpenter install interior stairwells to make one large grand unit. His son was coming to The College as an undergrad. He lived there with roommates for 4 years, which not only covered probably 3/4 of the mortgage but gave his kid sweet digs, and then when he graduated, they sold the unit at a pretty good profit! "Smart like a college!" my mom used to say, using one her most blue-collar-yet-charming idioms. Indeed.
Back to Cameron's kitchen. It turned out very lovely, as you can see. I really like the color palate and the way the low-voltage under-cabinet lighting brings out the subtle hues in the granite counter-tops. The rich dark wood cabinets play nicely off the stainless steel appliances. Cameron is a career graphic artist, so he has an eye for these things. All in all, it's lovely.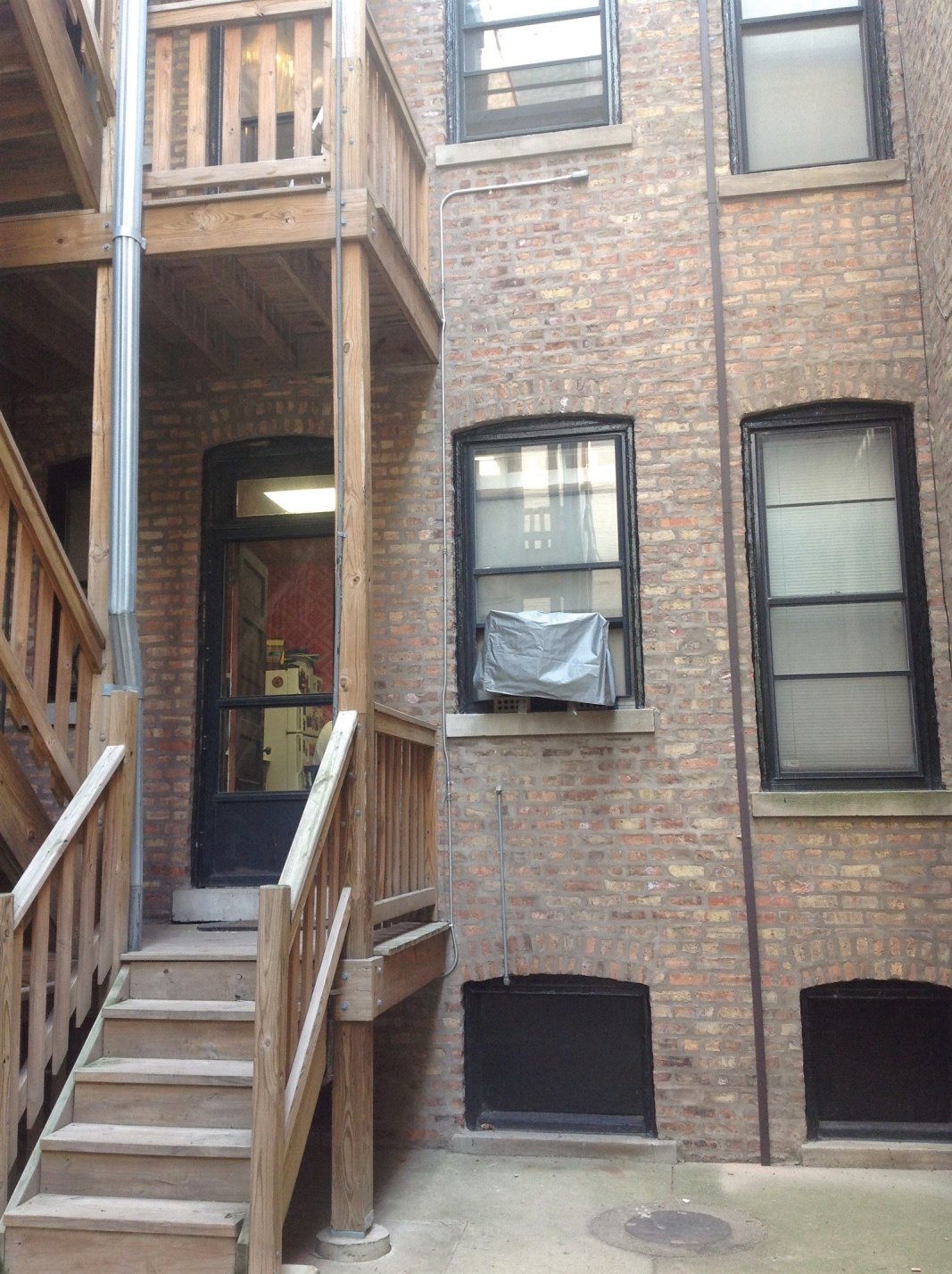 On our side of the fence, there are things the customer sees and things the customer never sees, or never notices. Some of what is a real challenge for us hardly registers on the client's radar. One aspect of remodeling that is pretty darn important is the various trades co-coordinating and being on the same page. We always hope for that. Ideally, the carpenter and the plumber if necessary have to talk to each other. That is why I always ask for two things: 1. The cell number of the carpenter, plumber, ect. and 2.) Plans drawn out on paper. Even when it's a very simple job, plans on paper where we can all see what we are doing and I can raise any Qs I have at the time (elevations, locations, ect) are vital.
In this case, however, there was none of that. As a matter of fact, the electrician had originally been booked for the job several weeks ahead of time, but when the job actually started, he was "tied up with bigger jobs and could not get out there for a couple weeks."  ASTOUNDING!  I can not imagine telling that to someone I booked a kitchen remodel with!  Cameron was left high and dry and he called me. When I got there he told me what he wanted to do, I said sure, we can do that.

We needed to bring more circuits up from the panel in the basement to accommodate the new appliances. The existing interior home run was already packed, and did not come near the kitchen anyway, so we decided to run a new conduit up the exterior wall and drill right through into the kitchen. (See bottom photo) This was all standard, except that the carpenter had "Beat us to the punch" and had already set all his cabinets permanently in place. He "screwed and glue'd em,"  leaving us no ability to get into the wall below the window (all the way to the right in the kitchen counter picture)  This made things three times as difficult. Rather than being able to drill through the exterior wall and "blast through" (bear in mind, this is drilling a 1" wide hole with a very big rotary hammer through 2 courses of very hard brick, drilled from the outside off off a 20' extension ladder, a tricky task to start) and not worry about the drill bit destroying the interior lath-and-plaster surface of the wall, which would be patched later and ultimately be concealed by the cabinets anyway, we had to drill very powerfully but yet very gingerly as well, paying very close attention to not damaging the inside of the base cabinet after we "blasted through" the brick wall. Again, 20' off the ground with a heavy roto-hammer. This required a high degree of skill and meticulous attention to detail under challenging conditions. I am very proud of my guys. High-quality trades work often requires a delicate mix of brute force and attentive restraint, and skilled craftsmen who are "tuned-in" consistently are very rare. 
Once we drilled through the brick wall, we  had to drill a precise hole in the interior of the base cabinet that lined up exactly with our exterior hole to get the power-feed conduit into the space. Once in, we had to run our power inside and along the surface of the base cabinet to where we would branch off to get into the walls to feed the outlets and power the microwave and dishwasher. However, the space we had to work with was very tight, because the drawers that fit into the base cabinet extend nearly to the interior wall. My foreman did a  nice job of suggesting we install a low-rise wiremold box rather than an industrial looking standard electrical box. (Middle photo) From there we were able to run the wiremold to the point where the wiring branched out and we could fish it into the plaster walls. I was very pleased with the result, and so was Cameron.
The job would have been easier if we were there before the cabinets were glued in. But like Mick Jagger, my second-favorite Londoner said, "You can't always get what you want!"  Well, that's not entirely true. My first favorite Londoner, Cameron, did.
Now Robert's your uncle. And Fannie's your aunt!

/